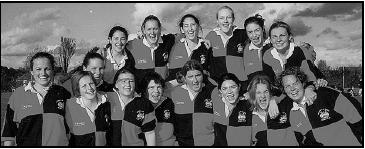 by NICOLA HESLOP & BEN MOOREHEAD

Although women playing football isnít such an uncommon sight these days, womenís rugby is not quite so well known. And yet, just over two years into its history, the Sussex University Womenís Rugby Team is making headway in the BUSA League Division.

At the start of the new academic year, the future of the club looked bleak; just five players remained from the team that had struggled over the last couple of seasons.

However, these five were determined to revive womenís rugby at Sussex, and their recruitment drive yielded a squad of 24 players. With encouragement from joint-captains Kath Ennis and Nicola Heslop and guidance from the two coaches, the team has developed with each training session.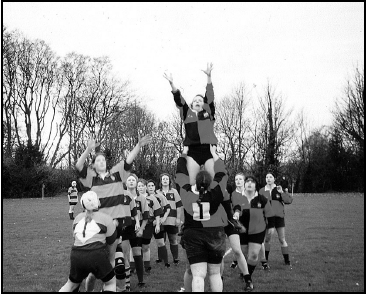 In spite of the fact that two thirds of the Sussex side had no previous playing experience, the girls battled hard in the first game of the season at Royal Holloway., losing by just one try 20-15). Sussexís opening try came from Lauren Askew on her debut. The teamís determination was rewarded with Sussexís first league win in over three years in their second BUSA match of the season. They thrashed Surrey 24-5 with tries from Jen Ripley, Louise Collis, Hanna Soderlund and Louise Rondell, and two conversions by Lucy Burton.

The next league clash came against Kingston. Despite a try by Ennis, Sussex were unable to overcome the undefeated league leaders, losing 22-5. After just three matches, Sussex are comfortably fourth in the league with two-games in hand and three to play.

This term the team aims to recruit even more players in order to establish the future of the team. They are confident the side will improve more and more, winning more matches. The girls are looking forward to the derby against Brighton at Sussex on 12th February.

Womenís rugby is played as the menís game is, just with a little less bare flesh. "The need for close teamwork and support on the pitch forges friendships throughout the entire team," says captain Heslop. "The players socialise regularly as a group and are looking forward to an upcoming trip to Bath."

The success of the Sussex team and the game at large suggests we may grow more accustomed to the sight of women playing rugby.